Dr. David's team at Hamula Orthodontics is exceptional at delivering the highest quality of orthodontic care. Reflecting Dr. David's philosophy of excellence in training, all team members receive extensive continuing education through monthly in-service training including local, regional, and national meetings.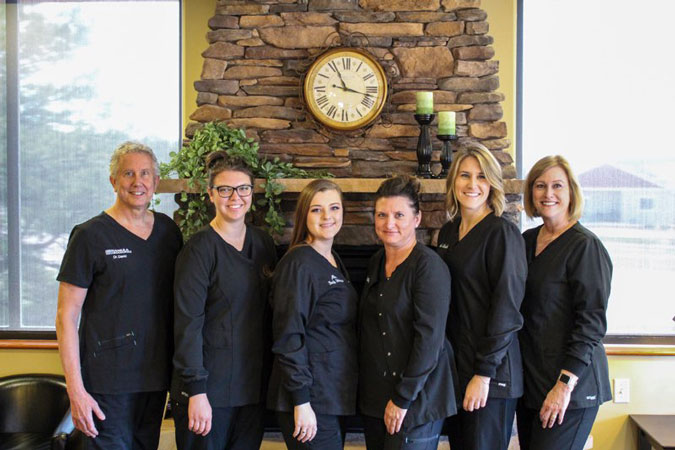 All of our outstanding team members are:
CPR certified
OSHA certified
Certified in Colorado state radiology
Trained in HlPAA regulations
Each team member is appreciative that orthodontics can be a fun and amazing transformation in a patient's life. We realize it is a privilege to serve your family in the specialty of orthodontics and are thrilled to be doing so!
---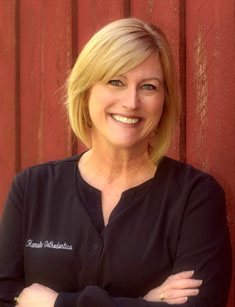 Nancy
Treatment Coordinator and Office Manager
We are so lucky, each and every day, to see so many wonderful people smiling. It's my privilege to meet with new patients and families. I introduce them to our practice, walk them through treatment, and answer questions. I also review the treatment plan, finances, and encourage questions. I want everyone to understand what's will happen and make sure they're happy with the process. I've been here since 2000 and come from a family with lots of experience in oral healthcare: working in orthodontics is the best, because we help people smile with confidence!
I'm a lucky gal, married to my husband Bob for more than 20 years. We have four beautiful children who are growing up and going in many directions. As a family, we love to boat, camp, travel, and be together whenever we can. We appreciate every moment we have.
---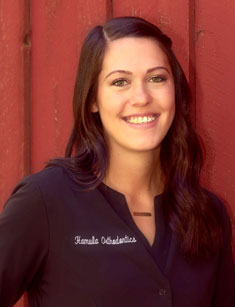 Emily
Scheduling Coordinator
We serve the most amazing people! I love getting to know our patients and building friendships with them. Helping people I care about have a great orthodontic experience, and seeing how happy they are with their new smiles, is incredible rewarding! I answer our phones, help schedule visits, and type up various documents. I also keep our reception area organized and make sure each patient and their family feels welcome and at home at every visit.
My husband Mike and I moved to Colorado, from New York, two days after we were married. We love hiking and camping with our two dogs, Dakota and Denali.
---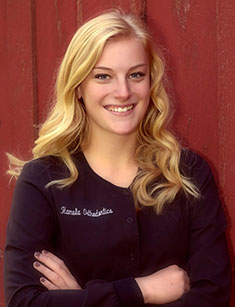 Alexa
Records Coordinator and Receptionist
I'm enjoying learning so much about teeth and about healthcare! It's fun to see so many of my classmates – I'm a sophomore at Lewis Palmer High School – while working! I love that Dr. Hamula and our team help people get smiles that make them happy and that this is such a positive office. I keep track of all patient records and provide backup assistance to Emily at the Front Desk.
When not working, I enjoy playing on the high school tennis team and am a manager for the football team, too. I also love to play with my golden retriever, Sophie, and like to dance and sing all the time! I water ski as much as possible before the snow flies!
---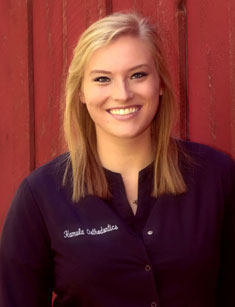 Mikaela
Records Coordinator and Receptionist
I love that so many of my friends come to Hamula Orthodontics to improve their smile. Seeing their familiar faces and catching up on their lives during visits is so much fun. I enjoy supporting new patients: I was Dr. Hamula's patient so I tell them how great he is! I take records throughout treatment, starting with the diagnostic models, X-rays, and pictures. Showing a patient their "before" and "after" photos – and seeing how thrilled they are with the results – is the best!
I'm currently an ROTC scholar at Creighton University in Omaha, NE. My goal is to become a cardiac thoracic surgeon for the US Army. I don't have a lot of free time, but I love to relax with a good book when I can.
---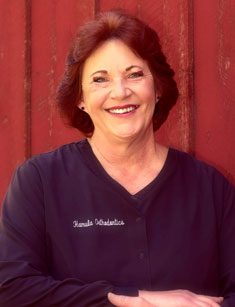 Cheryl
Chairside Extraordinaire
I love helping our patients throughout their orthodontic treatment and work hard to make the transition go smoothly. I've worked in the field for more than 30 years and still love the moment a patient sees their finished smile for the first time. Their happiness, at the end of their journey, cannot be beat! I provide chairside assistance during visits, supporting Dr. Hamula and our patient. It's so much fun to become friends with each patient and see them achieve a great smile!
My husband John, daughter Chelsea, and I moved to Colorado more than 20 years ago. We live in the mountains because we love them. We do a lot of rock hunting to make jewelry!
---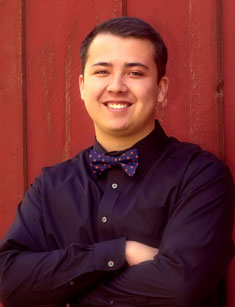 Josh
Chairside Extraordinaire
---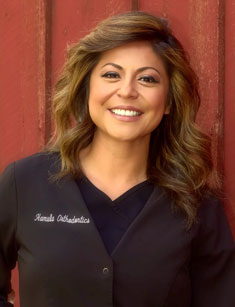 Sally
Chairside Extraordinaire
I absolutely love watching a patient's excitement grow as they see their smile change. They are so eager to see what they've accomplished! When we remove their braces and they look in the mirror is the most amazing moment: they can't stop staring and laughing and we're celebrating with them! I love everything about my career, but especially our wonderful patients and the happiness and energy they bring to the office. I handle laboratory work, radiography, and work chairside, assisting Dr. Hamula and supporting our patient at the same time.
I'm originally from Texas. When not working, I enjoy spending as much time as possible with my two girls, family, and friends. I love the mountains, adventures, and outdoor activities like kayaking, rafting, camping, and hiking. Travel is important to me: life is short and we should appreciate all of it!