David W. Hamula graduated from the University of Denver and received his Doctorate of Dental Surgery from the Indiana University School of Dentistry.
Dr. David entered the Navy Dental Corps practicing general dentistry for ten years and during his military career, he was awarded two Navy Achievement Medals, three Navy Commendation Medals and proudly attained the rank of Commander.
After completing three post-doctorate residencies in dentistry, he received two Fellowships including the World Federation of Orthodontics and completed two masters degrees, including his M.S.D. in Orthodontics and Dental Facial Orthopedics. With over a decade as a general dentist and two more as an orthodontist, Dr. David is uniquely qualified to provide you with superior care.
Proud member of:
American Association of Orthodontics
Rocky Mountain Association of Orthodontics
American Dental Association
Colorado Dental Association
Colorado Springs Dental Society (President, 2019)
Colorado Springs Orthodontic Study Club
Academy of Sports Dentistry
Fellow - Academy of General Dentistry
Fellow - World Federation of Orthodontics
FUN FACT! Dr D is the second Hamula to serve our community. Dr Warren Hamula, his father, brought the first orthodontic practice to Monument in the 1970's. As a board certified orthodontist, Dr Warren practiced for over 30 years. Father and son worked together for years before Dr Warren retired from the practice and went on to design orthodontic offices internationally. His work was published in several magazines and articles over the years.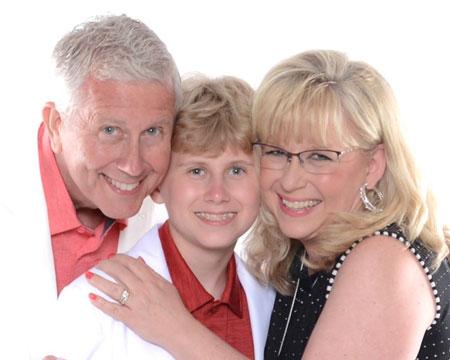 Dr. D lives in Monument, CO with his wife Keri and teenage son Steven. He is a family man through and through and his favorite times are spent with his immediate and extended family. He also spends much of his time as the President of the Broadmoor Skating Club. After many years of watching his sister compete, he became a National Figure Skating Judge and an International Team Leader. He remains actively involved in the sport.
There is nothing that makes Dr D happier than supporting his community. He loves sponsoring his patients' involvement in all school events - sports, plays, fundraisers and 4-H. (He loves bidding on his patients' animals at the County Fair, especially if he wins!) As a member of the Tri-Lakes Chamber of Commerce, he is passionate about sponsoring the annual Empty Soup Bowl event and anything else that helps the Tri Lakes area causes.
---